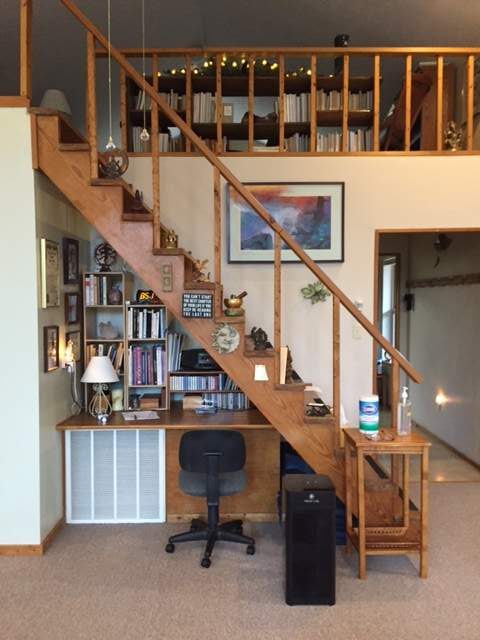 Find Out More About Our
Yoga Classes and Studio
The spacious room is always well-ventilated with plenty of space between each person. We also run two HEPA approved air purifiers.
If you are a new student, please call or text before attending your first class to ensure availability. Please pay with cash (correct change) or a check as we do not accept credit cards, nor do we keep change at the studio. Please make checks payable to Cedar Rock Yoga.
Students are currently required to bring their own props, which include a yoga sticky mat, belt, 2 firm blankets, and 2 blocks. We have some used and clean props for sale at the studio for students only.
Wear clothing you can move in, but no baggy clothes, please. They obscure alignment. Bare feet are essential. Allow 3 hours after a heavy meal and 1–2 hours after a snack. Please do not wear perfume, lotions, or heavy jewelry.
Please wear your mask until the class begins and when it ends before leaving your mat. Remember to social distance inside and outside the studio.
Let your teacher know ahead of time about any injuries, physical problems, or medical conditions. Do not come to class if you have any contagious condition.
There are no refunds unless your reserved space gets filled. Fees are nontransferable.
If you need to make up a class within the session, please schedule it before attending to ensure your space.